Why Work for Jones?
Thank you for visiting our website and for your employment interest with our company.  Jones Junction has been in business for 100 years!  During that time our company has grown, not only in the lines of services we provide, but in the employee's that work for our company.  Jones employs over 650 employees from all over the Baltimore area.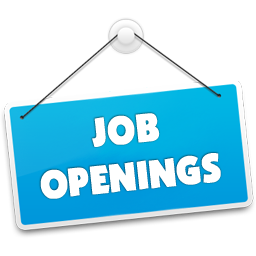 Jones Junction is a family owned business. We take tremendous pride in the knowledgeable, professional and caring staff we have working for our company and for our customers.  Jones is very fortunate to have dedicated staff who have worked for us with many years of service.
 
 If you are interested in joining the Jones family, with career opportunities in Sales, Service, Parts, Body Shop and Administrative, please apply below.
LOOK AT OUR CURRENT OPENINGS... CLICK HERE
Types of Positions We May Look For

Service Advisor
We periodically look for for friendly, customer oriented people to join our team of service advisors.  Automotive Service Advisor experience is ideal, but not required. Inquire for more information.

Sales Consultant

While it is preferred that applicants have prior sales experience, it is not required. If the applicant is a good fit for the Jones Team, we are more than willing to provide training.

Certified Technicians

We are always looking for Hyundai, Nissan, Chrysler, Toyota, Kia, and Subaru certified technicians. If you are "A" Tech or certified, and have a great work ethic, apply now!

Parts Personnel

We sometimes have a need for quality people to join our Parts team. It is important that the applicant have some experience (1 year minimum) working with and understanding automotive parts. Inquire for more information.

Rental Car Agent

We are always looking for customer service representative with great personalities and outstanding work ethics to work in our rental department at Jones Junction.

Car Wash

We are occasionally looking for team members to work in our car wash department. Duties include wheel-washing, drying, and directing our customers through our automated car wash locations.

Office Personnel

From time-to-time we may have a need for responsible, out going and hard working folks to work in our corporate office, located on campus. Various responsibilities including data entry, clerical work, receptionist duties and more. Inquire for more information.