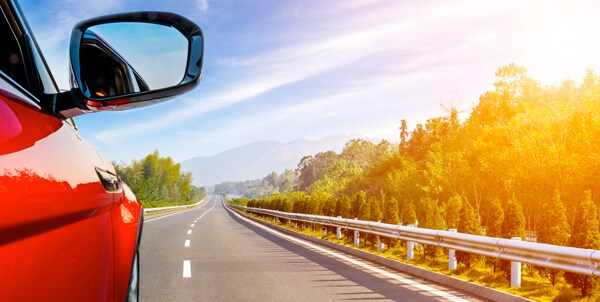 With Summer right around the corner, we thought it would be a great time to share a few tips for getting your vehicle ready for warmer weather. Warm summer temperatures can really take a toll on your car... excessive heat expands the air in your tires and puts a great deal of strain on your cooling system. Your hoses and belts are also at risk due to the increased temperatures. But, fear not, with a few precautionary steps you can drastically reduce the effect the summer has on your car. Here are five tips for "summer-izing" your vehicle:
Tip #1: Check Tire Air Pressure and Remove Winter Tires (if necessary)
Snow tires are great in the winter but will not do you any good in the summer. In fact, failing to change them out for all-season tires will quickly cause them to deteriorate. Warm, dry payment is a snow tires worst enemy. Save yourself the hassle and expense and make sure that once the temperature are steadily above 50 degrees, you swap your tires!
Tip # 2: Check Your A/C System
Since most people don't use their A/C much over the winter, its recommended is to turn it on and let it run for a few minutes. You'll want to make sure the air is blowing cold and that there are no strange noises of smalls coming from the A/C. If the air is not getting cold or there is a weird sound or smell, take the car in to be inspected by a mechanic.
Tip # 3: Inspect Wipers, Fluid and Blades
No matter what season it is, visibility is always important. Depending on how bad the winter was where you live, you may have used your wiper fluid more than you normally would do de-ice or clear your windshield. Take a look at the wiper fluid reservoir and top it off if necessary.
After you have topped off the washer fluid, run the wipers to clean the wind shield. If they seem to streak on the glass, it might be worth replacing them. The normal recommendation is to replace them in the winter, but it's always good to check and make sure they are in good shape, especially if you get a lot of summer storms where you live.
Tip #4: Perform an Under the Hood Inspection
Not that it is warm enough to be outside for more than five minutes, get out there and take a look under the hood to ensue everything is in tip-top shape. You will want to check the following items:
Battery: Check for corrosion on the batter terminal. If you see any, take some baking soda and a small amount of water and using a toothbrush clean the corrosion away. Make sure to check back in a few weeks to make sure the corrosion has not return as that may be a sign of a more serious issue.
Oil: Any modern vehicles (built in the past 10-12 years) should not need any variance in oil type from season to season. However, if you have been putting off getting your oil changed because of the cold, now is a good time to get that taken care of. In the meantime, check the oil levels and if necessary top the oil off until you can get into the shop.
Coolant: Take a look at the coolant in the reservoir. You are looking at both its level and its condition. You want to make sure the coolant is clear and not cloudy. As long as it is in good condition, you can top it off. If not, bring it in to the shop for a flush.
Tip # 5: Wash and Wax Your Car
Road salt and grime from melted snow wreak havoc on your vehicle's top coat, paint and undercarriage. Now that the weather is warmer get out there and give your vehicle a thorough washing and detailing. It's something you can do on a sunny afternoon or invest in a professional detailing company to take care of it, either way, your car deserves it.
If you are not in the position to perform these types of vehicle inspections at home, schedule an appointment with our service lane. One of our technicians will be happy to help perform a multi-point inspection. In the meantime, stay cool and enjoy the warmer days!